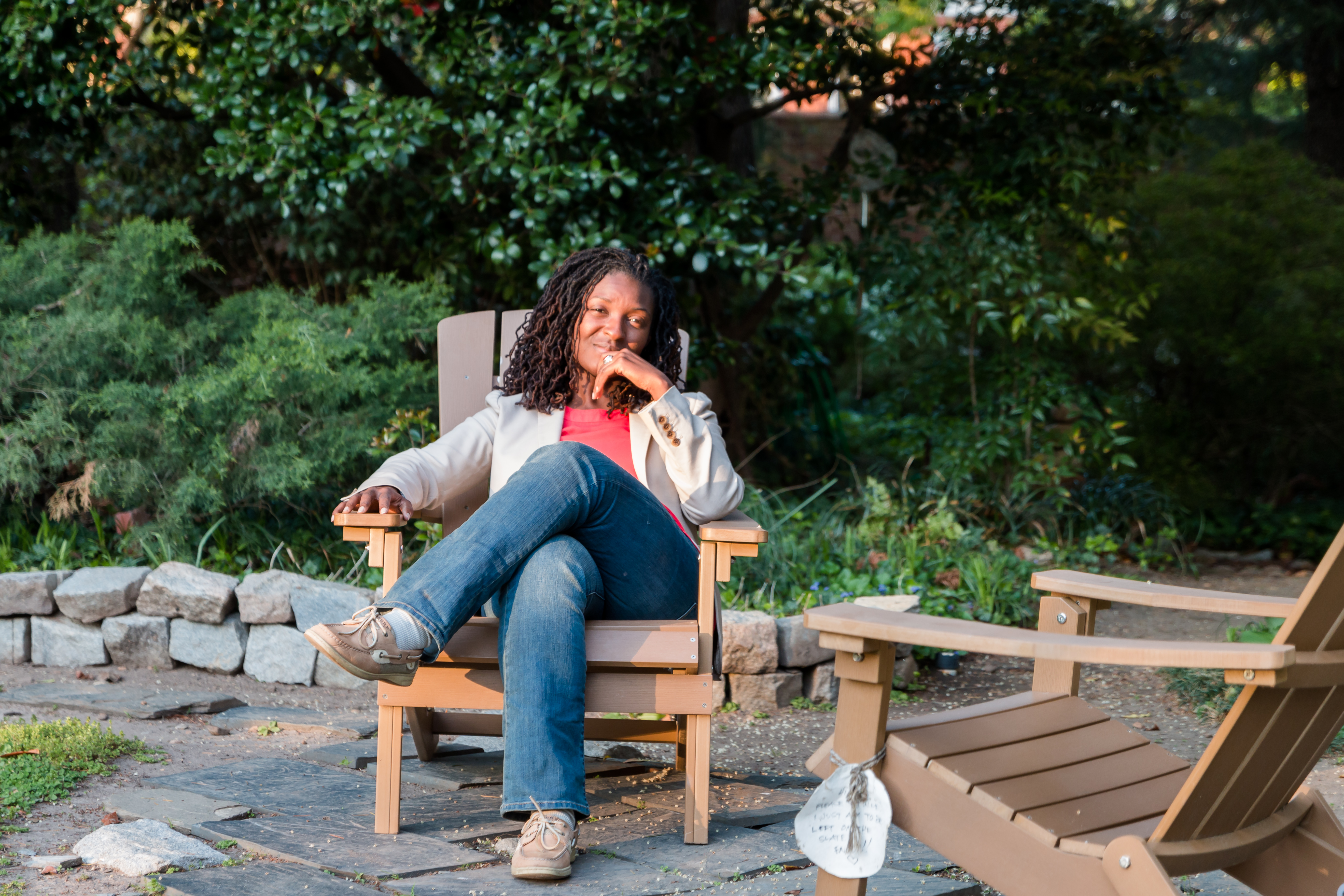 "My time with Ebony kicked things into high gear, challenging me to pursue my goals and encouraging me along the way. These coaching sessions have been an invaluable gift, allowing me to actively process life and ultimately be healthier mind, body, spirit and soul. Coaching has not only been a safe place to uncover my current values and priorities, but it is where I am creating a bridge of goals between where I am now and where I want to be. Ebony has an authentic way of walking me through that self discovery process and spurring me on as I work towards reaching my goals."
– Shekinah Mitchell, Coordinator, VCU's Mary & Frances Youth Center
---
I am committed to the growth and development of Changemakers. Changemakers are leaders in the non-profit, social entrepreneurship or government sectors that want to bring about change in their communities. They yearn for personal and professional growth that will allow them to have a greater impact in the social, economic, political or physical environment.
If you are a Changemakers who:
 Suffers from burn-out

 Is going through a professional or organizational transition

 Wants to become more effective or efficient at your work

 Desires help working through programmatic or personnel issues

 Has an idea, program, project or initiative your want to get off the ground
As a coach, I can help you:
Identify your unique strengths

Reignite your passion and purpose

Uncover the strategy or mindset you need to succeed

Discover and move through roadblocks

Explore options and resources

Develop action steps

Make changes that will impact your personal life and the effectiveness of your work, your team and your organization.
My coaching services include 3 month and 6 month packages. I coach in-person or via telephone or Skype.
My Style
I am honest and challenging, but I am one of my clients biggest champions. I help clients reach deeper levels of discovery by asking powerful questions, proposing exploration exercises, challenging limiting beliefs, and exploring new perspectives. I am a natural activator and strategist, so after we explore, clarify and gain perspective, we then create strategies and action plans. I will be a listening presence, committed to your learning and adapting my tools and resources to meet your needs and interests.
"Ebony asked sharp questions, helped me discover new solutions, and I was able to create new action steps moving forward in each of our sessions. I was impressed with Ebony's ability to cut deep to the issue. She listened for coachable moments and helped me make life changing leadership decisions."

-Kyle Tubbs, Pastor, Peach of Christ Church, Round Rock, Texas
My Coaching Package
My coaching services include:
A 60-90 minute discovery session, where we'll explore your  strengths, roadblocks and big goals.

Weekly 50-min coaching conversations  where we take a deeper dive into exploration, track your progress and outline next steps for success.

Unlimited email access to me in between sessions.
Get Started
If you're ready to work with a coach to take your personal and professional life to the next level, schedule a complimentary consultation. In this powerful telephone session, you can experience the benefits of coaching for yourself and decide whether you want to move forward.
Take the first action toward greater personal satisfaction and professional impact…